Our Process
Our Custom Approach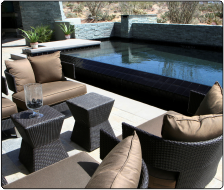 The Urban Image Seamless Experience redefines the luxury custom home buying process. Communication is our priority; whether you're looking for a secured online process that provides you with updates throughout your building experience or a dedicated project manager who oversees your home building process and answers all your questions and concerns, Urban Image Fine Homes is there for you..
We only use the best luxury products and experienced tradespeople who pride themselves on craftsmanship in our incomparable custom homes. Urban Image clients enjoy the ease of scheduling updates, personalized on-site walkthroughs, regular budget reviews, and exceptional customer service.
Another focus at Urban Image is ensuring our homes are built with a high level of environmental awareness. Our builds exceed the market standards of energy efficiency, creating homes that are luxurious and environmentally conscious.
Our Buying Process
Urban Image clients actually enjoy the home or land acquisition process because we offer all the essential services to do this seamlessly in-house. Our dedicated real estate division secures ideal building sites tailored to each customer's specific demands. Some of the best locations aren't listed on MLS; they are discovered through insider knowledge and hard work.
Our experienced Home Inspectors provide a comprehensive overview of the potential property. We provide financial expertise and brokerage services that simplify your buying experience. After you have taken possession, we offer a personalized walk through to ensure your satisfaction. A full consultation is the next step taken, during which design concepts, budgets and floor plan ideas are discussed. Clients then meet with our Architect and professional designers to start the custom selection process.
Our Selling Support Cycle
When it comes to selling your current home, let our talented real estate experts help appraise your home's value, provide accurate comparables relevant to your area, advise you on current market conditions, and develop a comprehensive strategy for selling your home efficiently.
To help ease the selling transition, some of our realtor partners also offer a guaranteed sale program to reduce the stress of selling your home before moving into your new one.
Urban Image staging services assist our clients in attaining the maximum resale value for their current home with minimal interruptions to their busy lifestyle. We can also facilitate your entire move, as well as providing professional design & decor for your new custom home. This level of superior service ensures our clients are always looked after.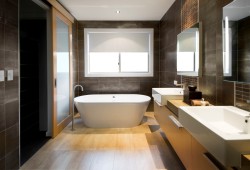 Luxury Fine Finishings
Urban Image Fine Homes sources quality custom home finishings, giving you original and elegant design options. Utilizing our cutting edge architectural concepts and floor plans, we create innovative homes for exacting customers, including onsite custom modifications during the building process so that no decision is ever final.
We provide precise on-site finished installation, such as custom cabinets, hardwood, tile, and built-ins that will give your home a distinct appeal. Our long-standing level of quality construction allows us to offer our clients the opportunity to have exclusive requests brought to life in their custom property while maintaining the highest building standards.
Our quality control program provides our clients with the security of knowing only the finest products and finishings available are being utilized properly to create a remarkable home.
It is our aim is to go the extra mile to ensure client satisfaction at every stage in the build process.
Our Dedicated Service
Our comprehensive 1-yr builder warrantee service which is one of the best in the industry.  Our warrantee technicians have over 20 years of experience and are recruited and trained with the same vision of business conduct:
do everything in your power to please our valued customers
 simplicity at its best….
With Progressive Warrantee coverage, you can be at ease in building a new home with us.   From structural coverage, to builder performance protection, you can be assured that your investment will be protected for many years to come.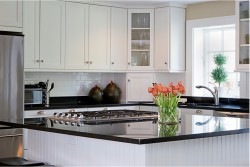 Designs
Urban Image Fine Homes' design centre has simplified the design process with its in-house shopping experience with your own personal designer.
Always on the leading edge of design and innovation, Urban Image Fine Homes leads the Calgary building industry.  Our unwavering focus on the smallest of details truly make your home one of a kind.
Our one-stop destination makes it easy to bring your new home to life as a perfect reflection of your family's tastes and lifestyle.
Accents. Accessories. Flooring. Fixtures. Plus the guiding expertise of your personal designer.  Urban Image Fine Homes has overlooked nothing in shaping a positively unforgettable experience.
Ever wanted to build your dream home theatre system with integrated lighting, window coverings, and smart appliances?  Our technical experts will help you design the ultimate home theatre with sound and video options previously unmatched in a home experience.
Immerse yourself in our in-house design consultation process. Meet our skilled team of professionals who will educate, illustrate and inspire a world of design possibilities. Then watch your vision take flight as you craft the home you've always wanted.