Environment
Protecting Our Planet
Urban Image Fine Homes is proud to build energy-efficient and environmentally responsible homes. We add value to our homes by promoting the use of resource-efficient and environmentally-friendly construction practices and products.
Since Calgary won the title as the world's top eco-city in 2010, it is not surprising that there is an increasing market for eco-friendly or green homes.
Stats Canada has found that an increasing number of Canadian households have installed energy-efficient fixtures which also translates to the residential resale market where both buyers and sellers are expressing interest in energy efficiency.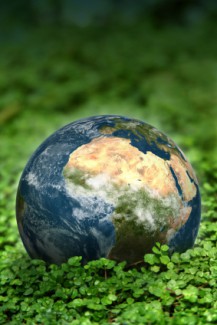 Resource Efficiency
When buying a new house, people often don't think about the operating costs or utility bills associated with home ownership.

Urban Image Fine Homes gives you a dramatic reduction in natural gas consumption in the winter and lower air conditioning costs in the summer with our high-efficiency-standard furnace, superior insulation r-value and double-paned glass windows and doors. Studies have shown that programming your thermostat to set back the temperature by five degrees for eight hours of every night saves approximately 10 per cent on your heating bill. 
We offer environmentally-friendly features such as water-saving toilets, low-flow showers and faucets to xeriscaping and more. The number of Calgary households using low-volume toilets has increased dramatically from just 9 per cent in 1991 to 47 per cent in 2011. Technology advances for appliances, air conditioning systems and furnaces have had huge impacts on reducing energy consumption, as they now require less to operate.  The less energy a home wastes, the less it requires to operate.
We address electrical efficiency in our homes with options from CFL and LED lighting to timers and motion sensors to whole home automation.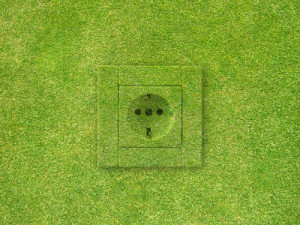 Building Comfortable Homes
One of the benefits of Urban Image Fine Homes' energy-efficient homes is comfort. Our houses minimize temperature variation from room to room. Because they are more airtight, the drafts many people notice in non-energy-efficient homes are greatly reduced. Double- and triple-pane windows and doors substantially reduce sound from exterior sources. Our well-ventilated homes also ensure that odors don't linger in your home. All these comforts have to be experienced to be appreciated.
Protecting Your Health & The Environment
Your Urban Image Fine home will produce less greenhouse gas and we take steps to minimize the waste produced from your home. We have many options to improve the indoor air quality in your home.
Low or zero VOC (Volatile Organic Compounds) paints, low or formaldehyde-free building materials and 3rd-party-certified floor coverings all contribute to a healthier indoor environment. These materials, combined with excellent ventilation, provide an environment that is less harmful to your respiratory and immune systems.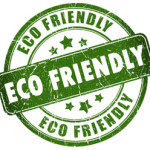 Durability – a side benefit that we can live with
One of the most overlooked aspects of a sustainably built home is durability. Urban Image Fine Image homes built today will last for at least 100 years. We also want to ensure that we aren't building homes that need renovations every five years. Renovating is costly, creating an adverse effect on the environment by generating waste and consuming energy. Our homes feature a wide variety of durable features. These range from engineered lumber that resists warping, to extremely durable exterior features such as thirty-year shingles.
Urban Image Fine Homes guarantees you an eco-friendly, durable and comfortable home, which more than meets industry standards. Our numerous environmentally-friendly features provide homes that will save you money, while protecting the ecosystem and your health.